POPULAR PET-FRIENDLY TRAILS IN UPPER BUFFALO RIVER COUNTRY
Whitaker Point (hawksbill Crag)
Is a beautiful moderate 3-mile R/T trail featuring a magnificent view, waterfall area, wildflowers and outstanding fall color. The Point/Crag is the most photographed point in Arkansas.
Glory Hole
A wondeful moderate 2-mile R/T trail featuring a 30 ft. waterfall. Nature has created a hole in the roof of an overhanging bluff and the creek/water now flows through the hole to create a beautiful waterfall.
Smith Creek Preserve
The preserve is approximately 2 miles R/T and is considered to be a moderate trail. The trail is great for nature lovers and photographers. The trail features large boulders, many waterfall cascades, wildlife and wildflowers in the spring.
Alum Cove Natural Bridge
Pedestal Rocks / Kings Bluff Trail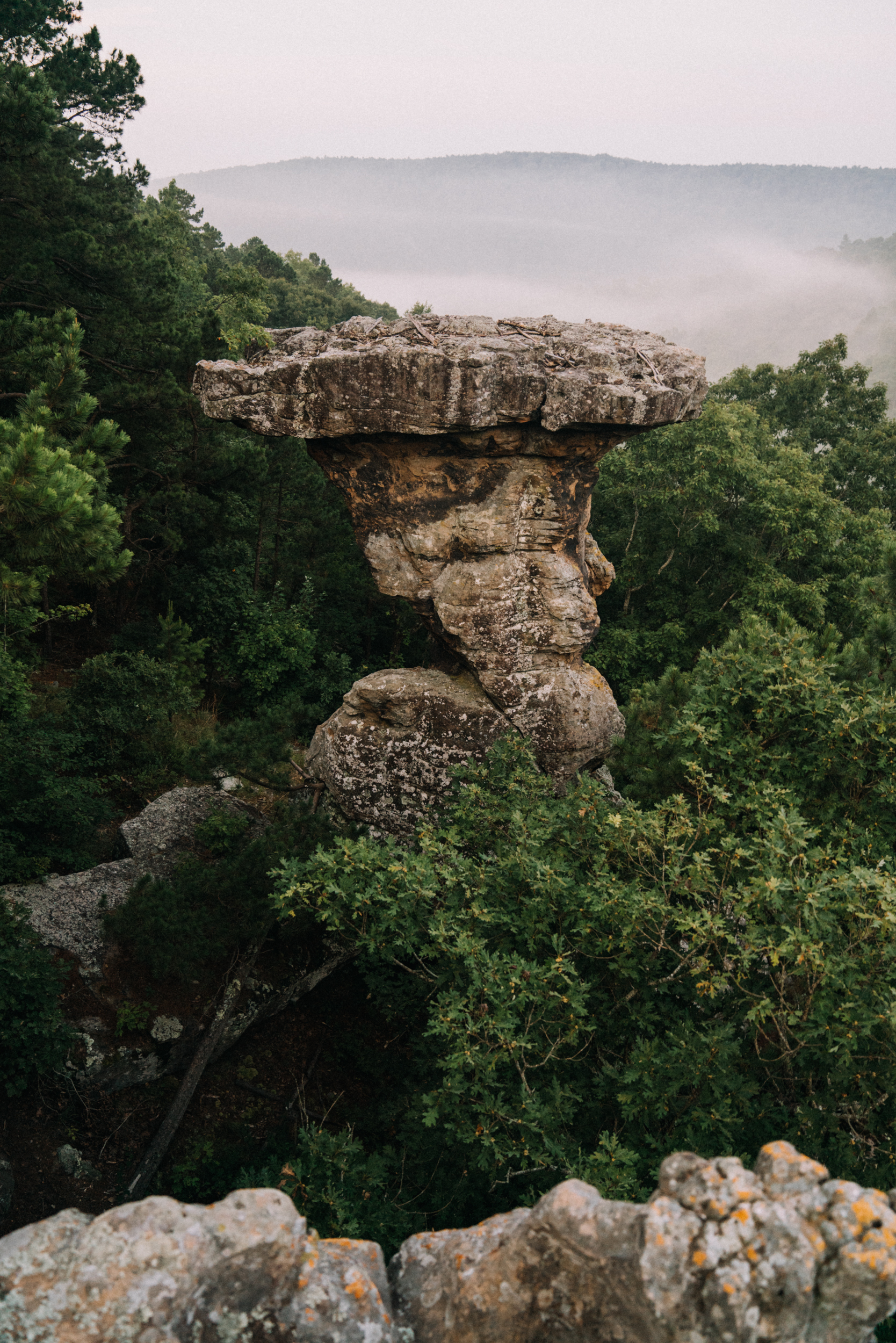 Sam's Throne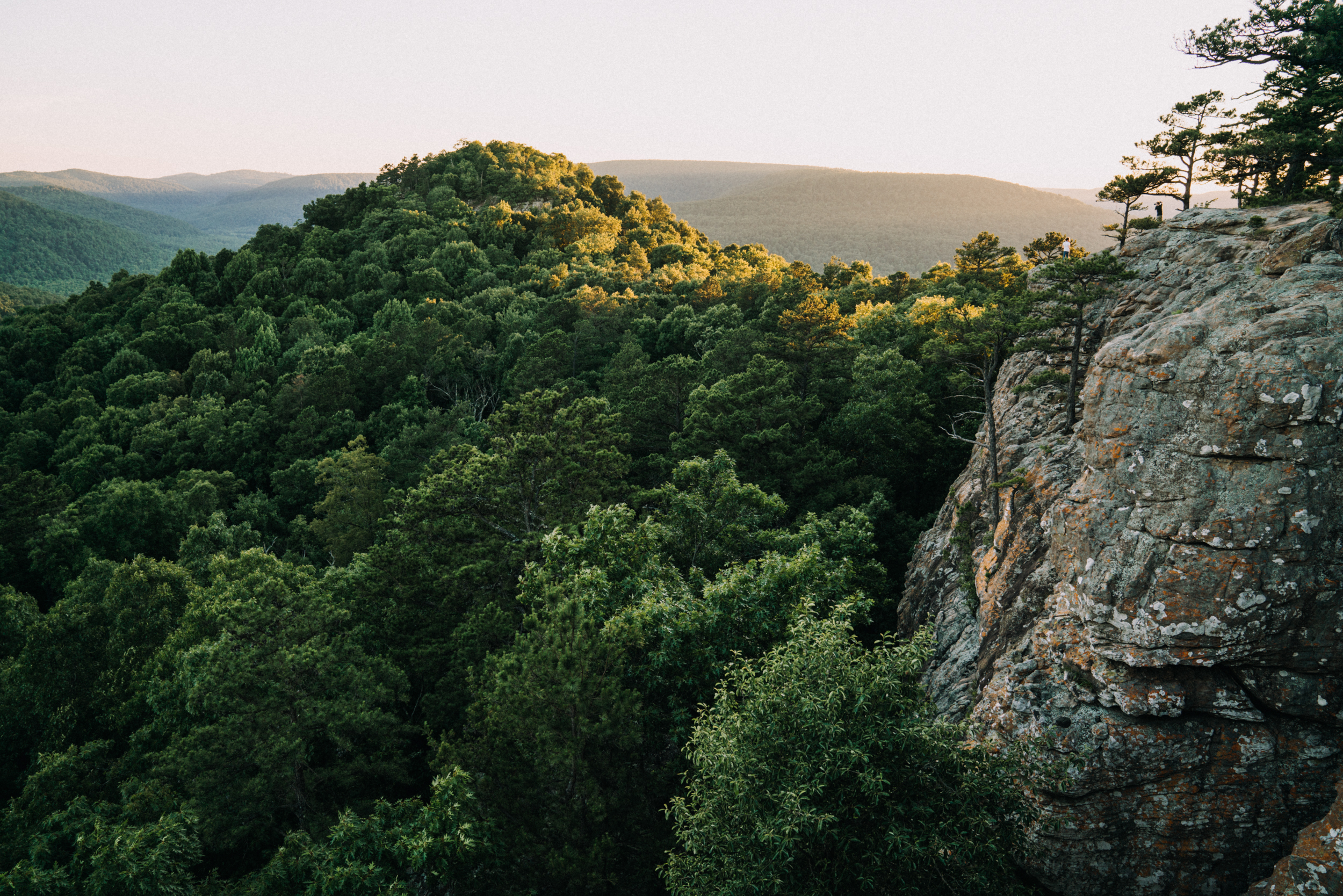 Round Top Mountain